---
IMPORTANT NOTICE:
Our office building will be fumigated (tented) this weekend.  The process will begin Thursday, Aug 17 @ 2pm and our servers and networks will not be operable, so we will not have access to copying, scanning, internet, etc.  In order to properly process applications, please have all film permit applications in by 12noon on Weds., Aug 16.  We anticipate being fully functional Monday, Aug 21.
In addition, Friday, August 18 is Statehood Day, it is a State holiday, so all State offices will be closed
 The office will re-open on Monday, August 21, 2017..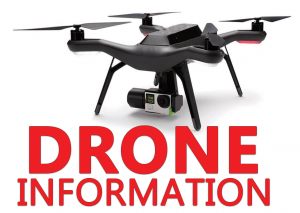 Due to a significant increase in production activity and requests for commercial drone use for filming, the Hawai'i Film Office will adhere to its policy that all STANDARD film permits be submitted at least 5 business days prior to the first prep/shoot date.  For commercial drone use for filming, the Film Office requires that applications and required drone documents be submitted at least 14 business days in advance of the first prep/shoot date. This is due to the time it takes to review the drone requests and ensure that all required documents and insurance are in order.  Please be sure that all film permit applications and drone applications are filled out completely with all the necessary information before submitting to the Film Office. That will minimize any unnecessary delays.   This only applies to Standard Film Permits.  Open/Accessible permits can still be applied for online through the ePermit system and normally can be approved in a day. Drone activity is not allowed for the Open/Accessible permits.
Aloha!
Welcome to the official site of the State of Hawaii Film Office
In the past Hawaii has been known as "Hollywood's Tropical Backlot" — due in part to high-profile films ranging from South Pacific to Jurassic Park to Fifty First Dates, to Pirates of the Caribbean and television productions like Hawaii Five-0, Magnum P.I., Lost, and The River.
But what more and more filmmakers are finding out is that Hawaii has a lot more to offer than just spectacularly lush tropical settings, fabulous weather, and golden light.
We've got competitive tax incentives, the only state-owned and operated film studio in the country and a growing list of production facilities, an experienced pool of crew and talent, a comprehensive local inventory of state-of-the-art equipment, a well-established one-stop process for state film permits, and a film-friendly government and community.
So, whatever your budget or location requirements, we're ready to roll! To get started, check out our quick guide to Filming in Hawaii, or click on the links above to learn more about shooting here.