Filming in Hawaii
Hawaii is where the world's filmmakers come for universally tropical and natural locations under secure, familiar, and professional production circumstances. The most geographically isolated land mass on the planet, Hawaii is home to 11 of the world's 13 climatic zones. In Hawaii, filmmakers find more just than the diverse looks of Africa, Asia, Central and South America, and Pacifica. Beyond our natural beauty and perfect weather is an established film industry.
From iconic cop drama Hawaii Five-O to Oscar-winning classic From Here to Eternity, from crowd-pleasing romanic comedy Fifty First Dates to campy Magnum P.I., from the blockbuster Jurassic Park trilogy to smash television hit Lost, Hawaii has played a major role in the history of film and television. Through it all, our film industry has honed its technical and creative expertise.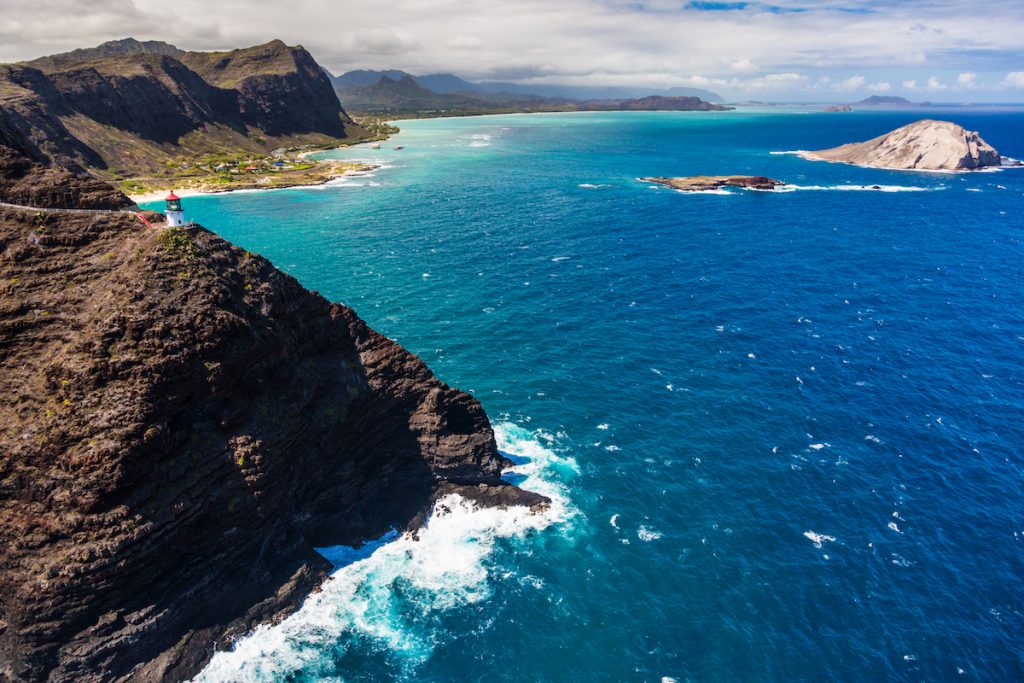 Here are some tips and links to get you started on your Hawaii production:
1. Locations
If you wish to learn more about possible shoot locations , we recommend that you reach out to a local fixer or local location scout. You may peruse some of our beautiful locations online. The county film offices maintain sites with extensive location photo archives, and our county film commissioners are the location experts for their respective island(s), so we strongly suggest that you contact them for guidance on your shoot. If you are unsure about which entity has jurisdiction over a particular location, please contact us.
2. Production
Start by finding a Hawaii-based location manager or production coordinator who can provide you with invaluable local expertise in navigating through our islands.
3. Tax Incentives
We have some of the most generous tax credits for film, television, commercial, and digital media productions in the U.S. – a 25-27% refundable production tax credit. Learn more →
4. Soundstages
The Hawaii Film Office manages the state-owned Hawaii Film Studio complex, which houses a 16,500 s.f. soundstage, production offices, storage facilities, and a large inventory of props. There are other shooting facilities available as well. Check the Production Index or contact us.
5. Film Permits
Permits are required for all filming and still photography activity on state-administered locations. The State of Hawaii Film Office serves as a "one-stop shop" for state film permits, relieving the filmmaker of having to hunt down individual state agencies for permission to shoot. Find more information on obtaining state filming permits here. The county film offices also have their own respective permit application processes for city/county-administered locations. Again, if you are unsure about which entity has jurisdiction over a particular location, please contact us.
6. Crew & Talent
Hawaii boasts seasoned film crews and accomplished local talent. We have several local chapters of film labor unions, including SAG, IATSE, Teamsters, IBEW, and AFM, as well as an association of local production coordinators with expertise in assisting foreign productions. Find out more about them here.
7. Hotels & Housing
All the major Hawaiian islands have a range of accommodations available, from 5-star hotels to motels to hostels. Most of the accommodations cluster around populous areas such as Waikiki on Oahu, Poipu on Kauai, Lahaina on Maui, and Hilo on the Big Island. Please visit www.gohawaii.com for a list of accommodations.
8. About Hawaii
Hawaii is a very special place, with its own unique history and eclectic local culture. While filmmakers can enjoy the ease and familiarity of shooting within the United States, there may be local customs and sensitivities to heed, such as the environmental or cultural considerations of a particular shooting location. To learn more about Hawaii, please read "Guidelines for Filming In Sensitive Locations."
Mahalo for choosing Hawaii, and happy filming!