Productions in Hawaii
Current Productions:
The first female Special Agent in Charge of NCIS Pearl Harbor, Jane Tennant, has thrived and risen through the ranks by equal parts confidence and strategy in a system that has pushed back on her every step of the way. Together with her unwavering team of specialists, they balance duty to family and country while investigating high-stakes crimes involving military personnel, national security and the mysteries of the sun-drenched island paradise itself.
Shoot Date: Currently filming season 2
Release Date: Mondays on CBS network television
Production Office: (808) 460-9444
Email resumes to: [email protected]
Magnum P.I. is a modern take on the classic series centering on Thomas Magnum, a decorated former Navy SEAL who, upon returning home from Afghanistan, repurposes his military skills to become a private investigator. A charming rogue, an American hero and a die-hard Detroit Tigers fan, Magnum lives in a guest cottage on Robin's Nest, the luxurious estate where he works as a security consultant to supplement his P.I. business. The "majordomo" of the property is Juliet Higgins, a beautiful and commanding disavowed MI:6 agent whose second job is to keep Magnum in line, with the help of her two Dobermans. When Magnum needs back-up on a job, he turns to his trusted buddies and fellow POW survivors, Theodore "TC" Calvin, a former Marine chopper pilot who runs Island Hoppers, a helicopter tour business, and Orville "Rick" Wright, a former Marine door-gunner-turned-impresario of Oahu's coolest nightclub and the most connected man on the island. Suspicious of Magnum's casual attitude and presence at his crime scenes, Detective Gordon Katsumoto finds that he and Magnum are more alike than either of them care to admit. One of Magnum's biggest supporters is Teuila "Kumu" Tuileta, the unofficial "House Mom" and cultural curator of Robin's Nest. With keys to a vintage Ferrari in one hand, aviator sunglasses in the other, and an Old Düsseldorf longneck chilling in the fridge, Thomas Magnum is back on the case!
Shoot Date: Currently filming Season 5
Release Date: Fridays, on CBS network television.
Production Office: (808) 587-4670
Email resumes to: [email protected]
Recently Wrapped Productions – 2021:
Aquaman and the Lost Kingdom (Warner Bros – filmed on O'ahu)
Ke Nui Road (Warner Bros – Filmed on O'ahu's North Shore)
Past Productions – 2020:
The White Lotus – Official Website for the HBO Series (Filmed on Maui)
Temptation Island – USANetwork.com (Filmed on Maui)
The Wind and the Reckoning (Filmed on Hawai'i Island)
Movie production pulls off safe filming during pandemic – Bing video
Watch Doogie Kamealoha, M.D. | Disney+ (disneyplus.com) (Filmed on Oahu)
Watch I Know What You Did Last Summer – Season 1 | Prime Video (amazon.com) (Sony Pictures – filmed on Oahu)
Deadliest Catch: Bloodline (Filmed on all islands)
New Series Deadliest Catch: Bloodline Follows Captain Josh Harris' Life-Changing Voyage | Discovery's Deadliest Catch | Discovery
Watch Kate | Netflix Official Site (Filmed on O'ahu)
Hawaii Five-0 – CBS – Watch on Paramount Plus (Film 10 Seasons on O'ahu)
Jungle Cruise (2021) – IMDb (Filmed on Kaua'i)
Jumanji: The Next Level (2019) – IMDb (Sony Pictures – Filmed on O'ahu)
Jumanji: Welcome to the Jungle (2017) – IMDb (Sony Pictures – Filmed on O'ahu
Jurassic World: Fallen Kingdom (2018) – IMDb (Filmed on O'ahu)
More Recent Productions:
TV Series – From the writers behind the blockbuster "Star Trek" (2009) Roberto Orci and Alex Krutzman, comes a clever, adrenaline-fueled update of one of the most iconic shows in television history. When there's trouble in paradise, Steve McGarrett returns to the islands and joins fish-out-of-water Danny Williams to launch an elite branch of the Hawaii State Police. In this ultimate adventure series, complete with big action and charming characters, the team hunts down ruthless criminal kingpins, who inevitably hear those three feared words: "Book 'em Danno."
Shoot Date: Recently wrapped filming Season 10.
Release Date: Fridays, on CBS network television.
Filmed on: Oahu
Cast: Alex O'Loughlin, Scott Caan, Grace Park, Daniel Dae Kim, Taylor Willey, Ian Anthony Dale, Chi McBride, Jorge Garcia, Masi Oka, Meaghan Rath, Michelle Borth
JURASSIC WORLD: FALLEN KINGDOM(Universal Pictures, Amblin Entertainment, Apaches Entertainment, Legendary Entertainment)
Cast: Bryce Dallas Howard, Chris Pratt, James Cromwell, Jeff Goldblum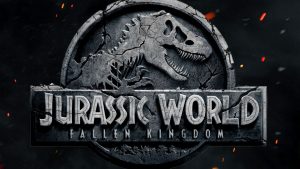 Filmed on: Oahu
Release dates: June 22, 2018
INHUMANS: (Marvel Television, ABC Studios, IMAX)
Cast: Iwan Rheon, Anson Mount, Sonya Balmores, Isabelle Cornish
Shoot Dates: March-June 2017
Filmed on: Oahu
Release Date: Friday September 1st
Cast: Dwayne Johnson, Jack Black, Kevin Hart, Karen Gillan, Nick Jonas, Bobby Cannavale
Shoot dates: September-October 2016
Filmed on: Oahu
Release date: December 20, 2017
SNATCHED (Twentieth Century Fox Film Corporation, Feigco Entertainment, Chernin Entertainment)
Cast: Amy Schumer, Goldie Hawn, Joan Cusack, Ike Barinholtz, Wanda Sykes, Christopher Meloni
Directed by: Jonathan Levine
Written by: Katie Dippold
Music by: Theodore Shapiro & Chris Bacon
Produced by: Peter Chernin, Jenno Topping, Paul Feig, Jessie Henderson
Shoot dates: May-June 2016
Filmed on: Oahu, Kauai
Release date: May 12, 2017
KONG: SKULL ISLAND (Legendary Entertainment,Warner Bros.)
On March 10, 2017, the producers of Godzilla transport audiences to the birthplace of one of the most powerful monster myths of all in KONG: SKULL ISLAND, from Warner Bros. Pictures and Legendary Pictures.
Shoot dates: October – December 2015
Filmed on : Oahu, Hawaii Island, Kauai, Maui
Release date: March 10, 2017
MIKE AND DAVE NEED WEDDING DATES (Twentieth Century Fox Film Corporation, Chernin Entertainment, TSG Entertainment)
Cast: Zac Efron, Anna Kendrick, Adam Devine, Aubrey Plaza
Directed by: Jake Szymanski
Shoot dates: June 2015
Filmed on : Oahu
Release date: July 8, 2016
JURASSIC WORLD (Amblin Entertainment/Legendary Pictures/Universal Pictures)
Genre: Epic Action-Adventure
Cast: Chris Pratt, Bryce Dallas Howard, Vincent D'Onofrio, Ty Simpkins, Nick Robinson, Omar Sy, BD Wong and Irrfan Khan
Director: Colin Trevorrow
Produced by: Frank Marshall, Patrick Crowley
Executive Producers: Steven Spielberg, Thomas Tull
Steven Spielberg returns to executive produce the long-awaited next installment of his groundbreaking Jurassic Park series, Jurassic World. Colin Trevorrow directs the epic action-adventure based on characters created by Michael Crichton. The screenplay is by Rick Jaffa & Amanda Silver and Trevorrow & Derek Connolly, and the story is by Rick Jaffa & Amanda Silver. Frank Marshall and Patrick Crowley join the team as producers.
Jurassic World will be released in 3D by Universal Pictures on June 12, 2015. www.jurassicworld.com
Shoot dates: April – May 2014
Filmed in and around Oahu and Kauai
Release date: June 12, 2015
ALOHA (Sony Pictures Entertainment/Columbia Pictures)
A military contractor returns to Hawaii on deployment for a secret mission. He re-connects with an old flame but unexpectedly falls for his assigned Air Force watch dog.
The film is directed and written by Academy Award® winner Cameron Crowe (Almost Famous, Jerry Maguire). Produced by Scott Rudin Productions. The film stars Academy Award® nominee Bradley Cooper (Silver Lining's Playbook, American Hustle), Emma Stone (The Help) Rachel McAdams(Sherlock Holmes, Midnight in Paris), John Krasinski ( The Office), Academy Award® nominee Bill Murray (Lost in Translation, Ghostbusters), Danny McBride and Academy Award® nominee Alec Baldwin (Blue Jasmine, 30 Rock).
Shoot dates: September – December 2013
Filmed on Oahu
Release date: May 29, 2015
THE SPONGEBOB MOVIE: SPONGE OUT OF WATER (Paramount Animation/Nickelodeon Movies) SpongeBob goes on a quest to find a stolen recipe that takes him this world's dimension, where he tangles with a pirate and is accompanied by his friends Patrick Star, Mr. Krabs, Squidward and Sandy.
The film was directed by Paul Tibbitt (SpongeBob Squarepants); Screenplay by Glenn Berger and
Jonathan Aibel (Kung-Fu Panda); Story by Stephen Hillenburg and Paul Tibbitt (SpongeBob Squarepants).
Shoot dates: May 2014
Filmed on Oahu
Release date: February 6, 2015
BIG EYES (The Weinstein Company)
The film is directed by Tim Burton (Edward Scissorhands, Ed Wood, Sleepy Hollow) screenplay by Scott Alexander & Larry Karaszewski (Agent Cody Banks, The People vs. Larry Flynt). Produced by Scott Alexander & Tim Burton. The film stars four time Oscar® Nominee Amy Adams as Margaret Keane (Man of Steel, Julie & Julia) two time Oscar® Winner Christoph Waltz as Walter Keane (Django Unchained, Inglorious Bastards), Jason Schwartzman( Fantastic Mr. Fox,Parks & Recreation) Terence Stamp(The Adjustment Bureau, Star Wars: Episode I- The Phantom Menace) & Danny Huston(John Adams, Wrath of the Titans).
https://www.youtube.com/watch?v=izUU6Nt5wOc
Shoot dates: August – September 2013
GODZILLA (Legendary Pictures/Warner Brothers)
Feature Film – A giant radioactive monster named Godzilla awakens from its slumber to wreak havoc and destruction on the world. The monster crosses oceans and destroys a city that looks like Honolulu.Directed by Gareth Edwards (Monsters), Screenplay by Max Borenstein (Swordswallowers and Thin Men) Cast includes Aaron Taylor-Johnson (Kick Ass), Bryan Cranston (Argo), Elizabeth Olsen (Martha Marcy May Marlene), Juliette Binoche (The English Patient), Ken Watanabe (Inception), and David Strathairn (Lincoln)
Shoot dates: June-July 2013
THE HUNGER GAMES – CATCHING FIRE (Lionsgate)
The Hunger Games: Catching Fire is directed by Francis Lawrence, from a screenplay by Simon Beaufoy and Michael deBruyn, based upon the novel "Catching Fire" by Suzanne Collins and produced by Nina Jacobson and Jon Kilik. The novel is the second in a trilogy.
Film was shot in and around the island of O'ahu. The film stars Academy Award® winner Jennifer Lawrence (Silver Lining's Playbook, Winter's Bone) Josh Hutcherson (Journey to the Center of the Earth, The Kids Are All Right), Liam Hemsworth (The Last Song), two time Academy Award® nominee Woody Harrelson (The Messenger, No Country for Old Men) Academy Award® winner Philip Seymour Hoffman (Capote, Doubt) and Donald Sutherland (Ordinary People, Pride & Prejudice)
Shoot dates: November 2012, March 2013
LAST RESORT (ABC)
Executive Producer/writer Shawn Ryan (The Shield, The Unit, The Chicago Code) and Executive Producer/writer Karl Gajdusek.
https://www.youtube.com/watch?v=IKwl6f4yFIs
Shoot Dates: July – December, 2012
THE RIVER (ABC)
Executive producers are Michael Green, Oren Peli, Zack Estrin, Jason Blum and Steven Schneider.
Shoot Date: August to November 2011
DOG: THE BOUNTY HUNTER(A&E)
Reality TV series featuring the colorful adventures of a local bounty hunter. Airs on A&E.
Shoot Date: February 2004 to present on Oahu.
OFF THE MAP (Touchstone Television / ABC)
TV Series – In this ensemble drama, five doctors who have lost their way will go to the ends of the earth to try to remember the reasons why they wanted to become doctors in the first place. Executive producers Shonda Rhimes and Betsy Beers (Grey's Anatomy, Private Practice) and creator Jenna Bans (Grey's Anatomy) bring you an uplifting medical drama that explores how far you have to go to truly heal. Off the Map stars Martin Henderson, Caroline Dhavernas, Enrique Murciano, Mamie Gummer, Jason George, Valerie Cruz and Jose Julian.
Series Aired: 2011 on ABC network television.
JOURNEY 2: THE MYSTERIOUS ISLAND(Contrafilm / New Line Cinema / Walden Media)
Feature – The new journey begins when Sean Anderson (Josh Hutcherson) receives a coded distress signal from a mysterious island where no island should exist – a place of strange life forms, mountains of gold, deadly volcanoes, and more than one astonishing secret. The secret is rumored to involve Sean's missing grandfather, Alexander Anderson (Michael Caine). Unable to stop him from going, Sean's new stepfather (Dwayne Johnson) joins the quest. Together with a helicopter pilot (Luis Guzman) and his beautiful, strong-willed daughter (Vanessa Hudgens), they set out to find the island, rescue its lone inhabitant and escape before seismic shockwaves force the island under the sea and bury its treasure forever.
Release Date: 2011
BATTLESHIP (Universal Pictures)
Feature – Directed by Peter Berg. An epic action-adventure that unfolds across the seas, in the skies and over land as our planet fights for survival against a superior force, "Battleship" is based on Hasbro's classic Naval combat game. Directed by Peter Berg, the film stars Liam Neeson, Brooklyn Decker, Alexander Skarsgard, Taylor Kitsch and Rihanna.
Release Date: May 25, 2012
PIRATES OF THE CARIBBEAN: ON STRANGER TIDES
(Walt Disney Company)
Feature – The fourth film of this series will star Johnny Depp, returning to his iconic role of Captain Jack Sparrow. The film is produced by Jerry Bruckheimer, Bruce Hendricks and Barry Waldman, and directed by Rob Marshall.
Please Note:
to stay in touch, "fan" them
ON STRANGER TIDES facebook page
.
Release Date: May 20, 2011
RISE OF THE PLANET OF THE APES (20th Century Fox / Chernin entertainment)
Feature – An origin story in the truest sense of the term, Rise of the Apes is a prequel to the original 1968 movie PLanet of the Apes. Set in present day San Francisco, the film is a science fiction/science fact cautionary tale, where man's own experiments with genetic engineering lead to the development of intelligence in apes and the onset of a war for supremacy. Unlike previous films in the series, the apes in the film will be created digitally using CGI technology. Directed by Rupert Wyatt, with screenplay by Amanda Silver and Rick Jaffa; and starring James Franco, Andy Serkis and Frieda Pinto.
Release Date: August 2011
JUST GO WITH IT (Happy Madison Productions)
Feature – Adam Sandler's character recruits Jennifer Aniston's character to pose as his soon-to-be-divorced wife and her kids as his fake family; in order to woo his love interest, played by the current SI swimsuit cover model (Brooklyn Decker). The cast will also include: Nicole Kidman and Dave Matthews, with Dennis Dugan directing.
Release Date: February 11, 2011
THE DESCENDANTS (Ad Hominem Productions / Fox Searchlight)
Feature stars George Clooney and is directed by Academy Award®-winning writer/director Alexander Payne. The film is based on the book by Hawai'i resident Kau'i Hart Hemmings and depicts a story about an unconventional family forced to come together and recreate its own legacy. Together they go on a memorable journey which leads to both painful revelations and unforeseen humor and growth.
Release Date: 2011
SOUL SURFER(Sony Pictures / Brookwell-McNamara Entertainment / Island Film Group)
Feature – The film is based on the true story of Bethany Hamilton, a promising young surfer who discovers the purpose to life as she overcomes the loss of her arm to a 14 foot tiger shark. Stars Dennis Quaid, Helen Hunt, and AnnaSophia Robb
Release Date: April 15, 2011
GET A JOB (Cicala Filmworks / Malama Pono Productions)
Feature – William (Willie K) is a successful employment agent on Maui whose career is jepardized when, over the course of one week, he repeatedly fails to find work for Merton (Eric Gilliom), the most unemployable man on the island. William's problems are compounded tenfold by his longtime girlfriend Laura (Carolyn Omine), decides this is the week she must achieve her desired goal of being married. At week's end, William finds himself jobless, homeless, car-less, girlfriend-less… but more resolved than ever to make the tough choices needed to find lasting joy, love and fulfillment. Written and directed by Brian Kohne and produced by Stefan C. Schaefer.
Release Date: 2011
THE TEMPEST (Chartoff Productions / Talk Story Productions/Miramax)
Feature – In this Shakespearean fantastical thriller, the sorceress Prospera (switched from the original Prospero) orchestrates spirits, monsters, a grief-stricken king, a wise old council, two treacherous brothers and a storm at sea into a fantastical journey filled with banishment, sorcery and betrayal. The shipwreck catapults the collision of two hapless lovers, who stir their budding emotions, and eventually seal their fate. Directed by Julie Taymor; and starring Helen Mirren, Alfred Molina, Felicity Jones, Reeve Carney, David Strathairn, Tom Conti, Alan Cummings, Chris Cooper, Ben Whishaw, Djimon Hounsou and Russell Brand.
Release Date: December 10, 2010
HEREAFTER (Warner Bros)
Feature – Directed by Clint Eastwood and starring Matt Damon. A supernatural thriller centered on three people — a blue-collar American, a French journalist and a London school boy — who are touched by death in different ways.
Release Date: 2011
HAWAII FIVE-0 (CBS TV Studios)
TV Pilot – Executive Producer/Writer Peter Lenkov, Executive Producers Alex Kurtzman and Robert Orci. Updated take on the original series centered on an elite branch of the Hawaii State Police headed by Steve McGarrett and answerable only to the governor.
Release Date: Monday, September 20, 2010 on CBS network television
THE EVENT (NBC TV Studios)
TV Series – What if there was a cover-up so big that even the President was on a need-to-know basis? And what if some average guy stumbled upon the truth – a secret so powerful it could literally change the course of humanity? You think that guy would stand a chance of survival? From Nick Wauters (The 4400, Eureka) and Steve Stark (Medium) comes a suspense-filled journey where the answers only lead to bigger questions. Starring Jason Ritter and Blair Underwood..
Release Date: Mondays, September 20, 2010 on NBC network television
LOST (Touchstone Television / ABC)
TV Series – Emmy Award winning sci-fi/adventure drama series about a group of castaways stranded on a strange island after a plane crash. From March 2004 to 2010
PREDATORS (20th Century Fox/Troublemaker Studios)
Feature – Award winning filmmaker Robert Rodriguez produces a revamp of the Predator film series which revolves around a group of humans abducted and brought to the Predators' home planet to be thrown into a gladitorial game of survival. Kontroll Nimrod Antal directs from a script by Alex Litvak and Michael Finch, with Adrien Brody heading up an international cast filled out by Danny Trejo, Alice Braga, Topher Grace, Laurence Fishburne, Mahershalalhashbaz Ali, and Louie Ozawa.
PRINCESS KA'IULANI (Matador Pictures / Island Film Group)
Feature – Set against the dramatic island backdrop of Hawaii and based on inspiring true events; Princess Ka'iulani is a breathtaking romance about an unlikely heroine and her unwavering fight to defend the independence of her people. Written, directed and produced by Marc Forby; starring Q'orianka Kilcher and Barry Pepper.
KNOTS (Island Film Group / Redhead Productions)
Feature and TV Pilot – Written by Hawaii-born Kimberly-Rose Wolter and directed by Michael Kang. Story is about a local mom and three daughters who own a wedding/bridal consultant business – While they assist clients, they can't keep their own love lives together.
DIVINE HERO (Munhwa Broadcasting Corp.)
TV Series – A Korean television production starring Son Il Kook and Jung Ryu Won. Production of the first episode will mark the first time a K-drama has been filmed in Hawai'i. The script, based on one of South Korea's most popular comic books, follows a protagonist seeking vengeance for the murder of his parents.
DAISY OF LOVE: SEASON FINALE (VH1)
Denied by Bret Michaels in his own VH1 show, "Rock of Love 2," Daisy De La Hoya searches for redemption with her own dating themed reality series featuring 20 eligible bachelors. Airs Sunday, July 19th at 9/8c. 2009 on Maui.
THE BACHELORETTE: SEASON 5 (ABC)
A reality television series that follows one woman's quest to find love amongst a group of eligible men, all vying for her heart. Airs Mondays at 8/7c. May 2009 on Maui & Big Island.
THE LITTLE COUPLE: SEASON 1 (TLC)
A documentary series, following the lives of two newlyweds who are both under 4 feet tall. Apr 2009 on Big Island.
YOU MAY NOT KISS THE BRIDE (Showcase Entertainment)
Romantic Comedy feature film about a mobster who tries to obtain U.S. citizenship for his daughter by setting her up with an American photographer. Mar – Apr 2009 on Oahu.
THE ELLEN DEGENERES SHOW (Warner Bros.)
A daytime talk show hosted by comedienne Ellen Degeneres. Mar 2009 on Oahu.
THE HILLS (MTV)
A documentary series following the everyday life of Lauren Conrad, a young L.A. socialite, and the drama that comes wit hit. Airs mondays at 10/9c. Feb 2009 on Oahu.
MY ANTONIO (VH1)
Reality television series that follows fourteen women competing to win Antonio Sabato's heart. Starring Antonio Sabato. Jan – Feb 2009 on Big Island.
UFC PRIMETIME: GEORGES ST. PIERRE VS BJ PENN (Spike)
Television series that followed BJ Penn and Georges St. Pierre as they trained for their fight against each other. Jan 2009 on Big Island.
BRIDGET'S SEXIEST BEACHES (Travel Channel)
A former girlfriend of Playboy's Hugh Hefner, Bridget Marquardt is on a quest to discover the most beautiful beaches in the world. Airs Thursdays at 10/9c. 2009 on Oahu.
THE AMAZING RACE (CBS)
A reality television series following teams of 2 on an international race around the world for half a million dollars. Nov 2008 on Oahu& Kauai.
KNIGHT RIDER(NBC)
Updated version of the hit 80's television series about a man and his car. Starring Val Kilmer. Oct 2008 on Oahu.
HONOKA'A BOY (Fuji TV)
Based on a true story, this feature film is about a young Japanese boy who comes to Honoka'a on the Big Island and becomes the projectionist at the Honoka'a People's Theater. Starring Masaki Okada. Oct – Nov 2008 on Big Island.
WEDDING DAY (TNT)
Reality series where a couple is given the wedding of their dreams. Sep 2008 on Maui.
WHEEL OF FORTUNE(Sony Pictures Television)
The iconic game show filmed 20 episodes in Hawaii. Starring Pat Sajak and Vanna White. Sep 2008 on Big Island.
MORNING LIGHT (Disney Pictures)
A documentary film about fifteen young sailors vying to win the famous Trans-Pacific sailing race, and the struggles they encounter. Aug 2008 on Oahu.
HIGH SCHOOL REUNION 5 (TV Land)
Reality television series that reunites a group of high school classmates for the first time in 20 years. Jul 2008 on Maui.
INDIA ARIE – THERAPY MUSIC VIDEO (Hana Productions)
June 2008 on Maui.
MARIAH CAREY – I'LL BE LOVING U LONG TIME MUSIC VIDEO
Features rapper T.I. Jun 2008 on Oahu
THE INFORMANT (Warner Brothers)
Feature film about a high-level agribusiness exec turned whistle blower. Starring Matt Damon. June 2008 on Oahu.
INTO THE BLUE 2: THE REEF (MGM Home Entertainment)
Straight to video feature film about a pair of professional divers who are hired to find Columbus' hidden treasure. Starring Chris Carmack and Laura Vandervoort. May – Jun 2008 on Oahu.
FLIRTING WITH FORTY (Lifetime)
Television movie about a divorced mother who falls for a younger man while on vacation. Starring Heather Locklear and Robert Buckley. Apr – May 2008 on Oahu.
SUGARLAND – ALL I WANNA DO MUSIC VIDEO (Mercury Records)
Apr 2008 on Oahu.
ENTOURAGE (HBO)
Television series about a Hollywood superstar and his group of friends. Starring Jeremy Piven and Kevin Connolly. Apr 2008 on Oahu.
DENISE RICHARDS: IT'S A COMPLICATED LIFE (E!)
A documentary series following the life of actress Denise Richards. Airs Sunday at 10:30/9:30c. Apr 2008 on Oahu.
KEYSHIA COLE – HEAVEN SENT MUSIC VIDEO
Mar 2008 on Oahu.
SPECIAL DELIVERY (Lifetime)
Television movie about a bonded courier who transports a bratty teenager on an international flight. Starring Lisa Edelstein and Brenda Song. Feb 2008 on Oahu.
AUSTRALIA'S BIGGEST LOSER: SEASON 3 (FremantleMedia Australia)
A reality television series profiling a group of people as they compete to lose the most weight. Feb 2008 on Oahu.
GERMANY'S NEXT TOP MODEL: CYCLE 4
Germany's answer to the popular series, America's Next Top Model. Hosted by Heidi Klum. 2008 on Oahu.
JON& KATE PLUS 8: SEASON 4 (TLC)
A documentary series following the lives of a couple as they struggle to raise a set of twins and sextuplets. Airs Mondays at 9/8c. 2008 on Maui.
ANTHONY BORDAIN: NO RESERVATIONS (Travel Channel)
Chef Anthony Bordain travels around the world, immersing himself in a multitude of different cultures and peoples, while taking in the local cuisine along the way. Airs Mondays at 10/9c. Nov 2007 on Oahu.
SHOCKWAVE(History Channel)
A groundbreaking series taking the best raw footage of catastrophic, headline-making events from all over the world and using 3-D models to illustrate what really happened. Airs Fridays at 10/9c. Nov 2007 on Oahu.
DINNER IMPOSSIBLE (Food Network)
Chef Robert Irvine is put in the pressure cooker in this series, where he races against the lock to complete multiple dishes for various themed events. Airs Wednesdays at 10/9c. October 2007 on Big Island.
AMERICA'S MOST WANTED(FOX)
Host John Walsh searches the country for the worst criminal offenders. Airs Saturday at 9/8c. Aug & Oct 2007 on Oahu & Kauai.
CLICK (VH1)
A reality television series featuring contestants who hope to become the next great photographer. Aug 2007 on Oahu.
TYRANNOSAURUS AZTECA/AZTEC REX (Rigel Television)
A film about a group of conquistadors who come across a group of Aztec villagers that worship two tyrannosaurus rexes. Starring Ian Ziering. 2007 on Oahu.
Click here for a complete list of productions that have filmed in Hawaii.