COVID-19 Information
Mahalo for your continued patience throughout the COVID-19 Pandemic recovery process.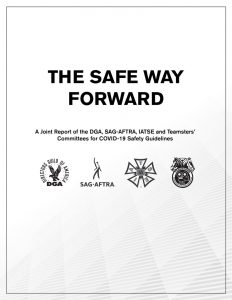 We are working closely with government officials and film offices from every Island County to help clarify and outline how the industry is to move forward.
This is in conjunction with the film unions' SAFE WAY FORWARD document that has now become the industry standard in this new age of COVID.
Due to some of the restrictions outlined in the most current County orders, some film activity will be limited to smaller groups than in the past.
Currently, we are able to submit film permit applications to DLNR (State Parks, Boating, Land Management, and Forestry), DOT (Airports, Highways and Harbors), DAGS (State buildings and parking meters), and the Department of Hawaiian Home Lands for review and approval on a case-by case basis.
Hawai Film Office Permit Requirements
Thank you for your interest in filming here in Hawaii. In order to submit a complete application we require all productions to submit the following documentation